Welcome to TapArtist. TapArtist is an application written for iPhone and iPodTouch which lets users create pictures using a large library of pre-made items.
You can save your pictures for editing later on, or save them for a contact. When that contact calls you, that picture will appear. You can also save your pictures to the photo album for emailing or for use as a wallpaper: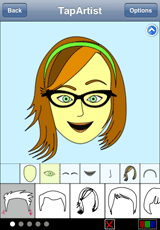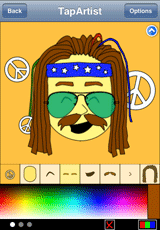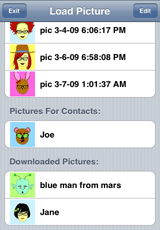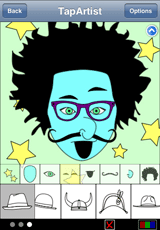 Thanks for visiting TapArtist!